WDL 1: Blogging 'Women Disciples of the Lord'
Published: Jun 16, 2011 by Maria Gwyn McDowell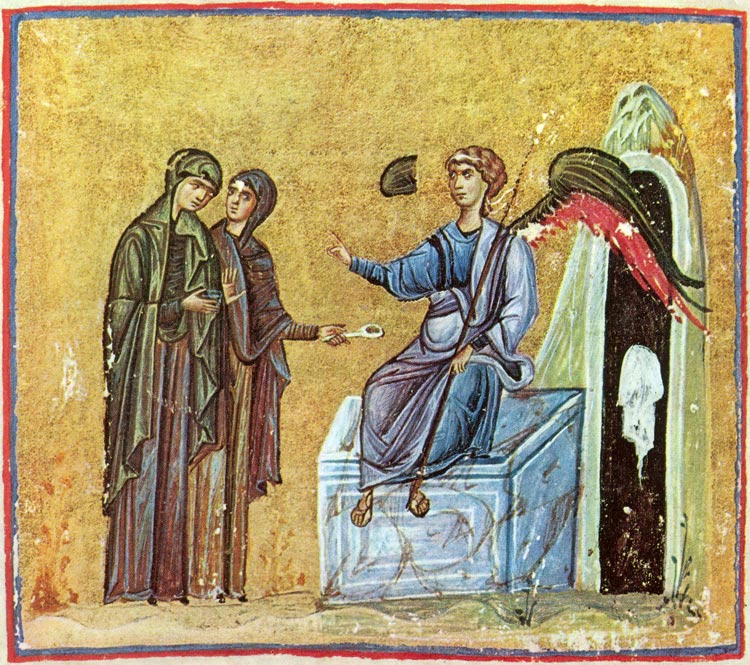 Due to the generosity of friends and loved ones who offered time, resources, and encouragement, I am now at St. Vladimir's Seminary, awaiting the start of the conference "Women Disciples of the Lord." As one of its organizers, Dr. Peter Bouteneff noted in his Faculty Footnote, organizing this conference is a challenge "partly because there are several strongly held and often opposing opinions on this subject." He was contacted by women "who say, in no uncertain terms (and with a touch of resentment) that 'there is no problem' surrounding women in the Church, that 'nothing needs validating.'" Others who contacted him are "deeply hurt by the Church's inability to find a place for women (including young women and girls) in the Church's life. They also believe that the Church itself has been functioning at a reduced capacity, not engaging more fully this huge constituency of its membership" (I love that phrase, "reduced capacity." I wish I had thought of it.) While he is sure that some attendees will be among the simply curious, "almost nobody who has contacted us is neutral or vague about this issue in the slightest."
I am one of those who is neither neutral or vague. The conference addresses a topic close to my heart. When I posted a series of questions on the conference (and sent them to Peter as he is a friend), he suggested a phone call. The upshot of the call is that I am now here both as an attendee and a conference blogger. I cannot 'live blog' the conference as the events are too condensed and, as a close reader of my blog always points out, I really need a moment to edit (I am a terrible speller, one would think a PhD might cure that problem. No such luck.) However, I do intend to post as best I can throughout the day, offering summaries, noting interesting bits, and listing questions. I will leave my more substantive reflections for later.
Given that I am not neutral, my postings will reflect my interests and my biases. As will my questions. I suspect that in my impatience I will ask questions to which responses are later given. I also know that sometimes my questions will be more pointed than the presentation (given time, space, and varied audiences) warrants. My questions and comments may be unsettling for some (especially those who do not see a problem in our current situation), as I expect to be unsettled and challenged to consider other perspectives. I will do my best to be honest about my bias, my concerns and trepidations, as well as my enthusiasms and delight that such a meeting is happening.
Please join the conversation!